Boys Under 14s playing in Midlands League 3 of the England Hockey Junior Leagues, lost out on goal difference to a second place and progression to the next round, however they finished the campaign in fine form beating Bury St Edmunds by 3-1 with goals from Jono Chaney Baxter, Joe Beadman and Ollie Shippam. Jose San Millan was awarded player of the match.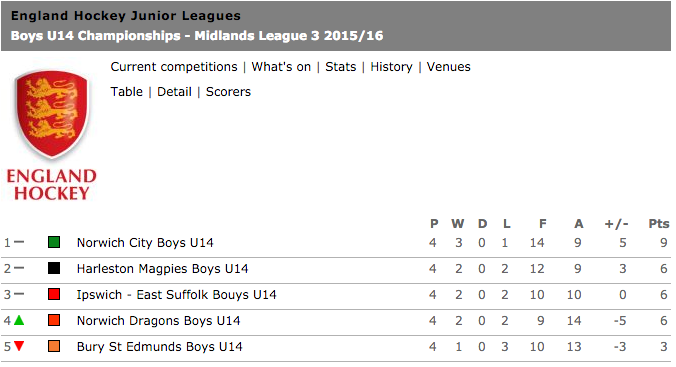 Girls Under 18s playing their first match in the England Hockey u18 Cup at the Quarter Final stage, due to concessions by previous teams, were knocked out by Old Loughts, losing 3-5.  Goals from Polly Watson, Pip Howes and Aoife Lowe-Davis who was also player of the match.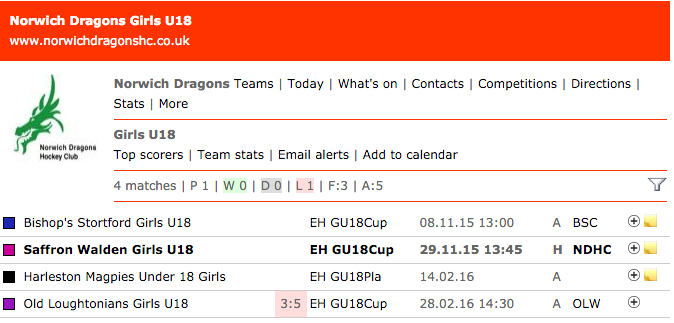 Ladies Masters over 35s were also knocked out at the Quarter Final stage, although this was their fourth fixture in the Investec Women's Masters Over 35s Trophy.
Norwich Dragons Hockey Club hosted Jersey Hockey Club.  The home side went ahead in the first half through a Hannah Hardy strike from the top of the D.  However, the visitors, having flown in via Gatwick Airport the night before, were in no mood to roll over and head home with nothing and they brought the scores back level with some great pressure in the second half.  With two minutes of normal play left and penalty flicks looming, the visitors won a short corner which was struck goalwards and cruelly deflected off a defender's stick over the out-stretched keeper Kate Bond giving the keeper and defenders no chance.  Jersey, last season's beaten finalists, progress to the semi final of this year's competition and happily set off back to Gatwick for their flight home.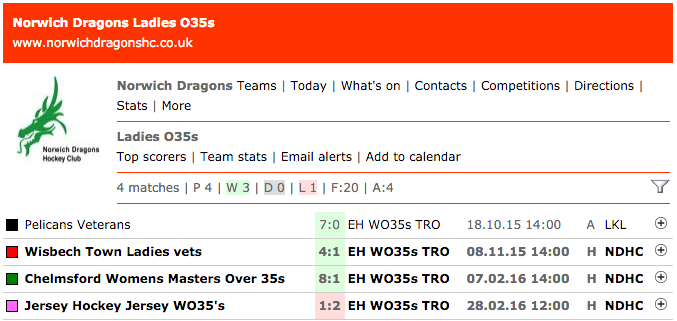 Photos from the match here.