1983 Banham & Butler County Indoor Champs!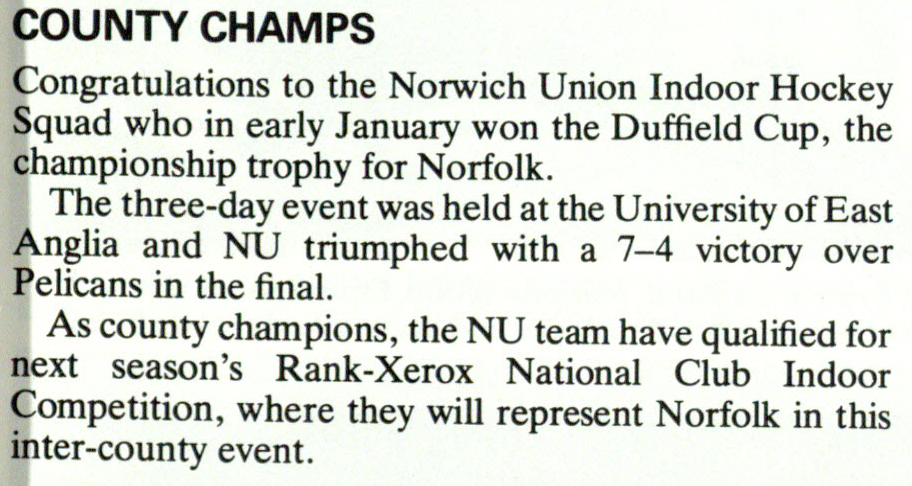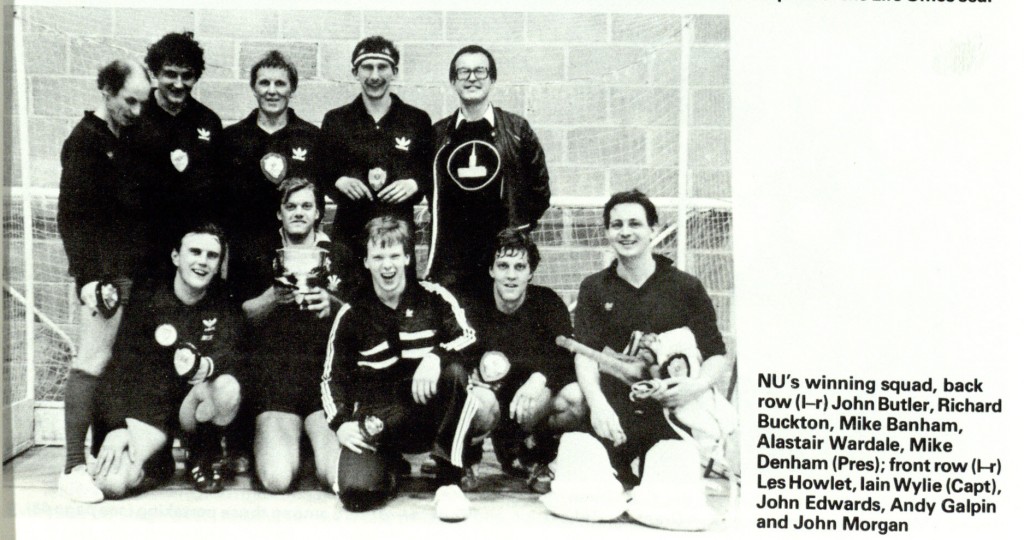 Mid-80s Harleston Tournament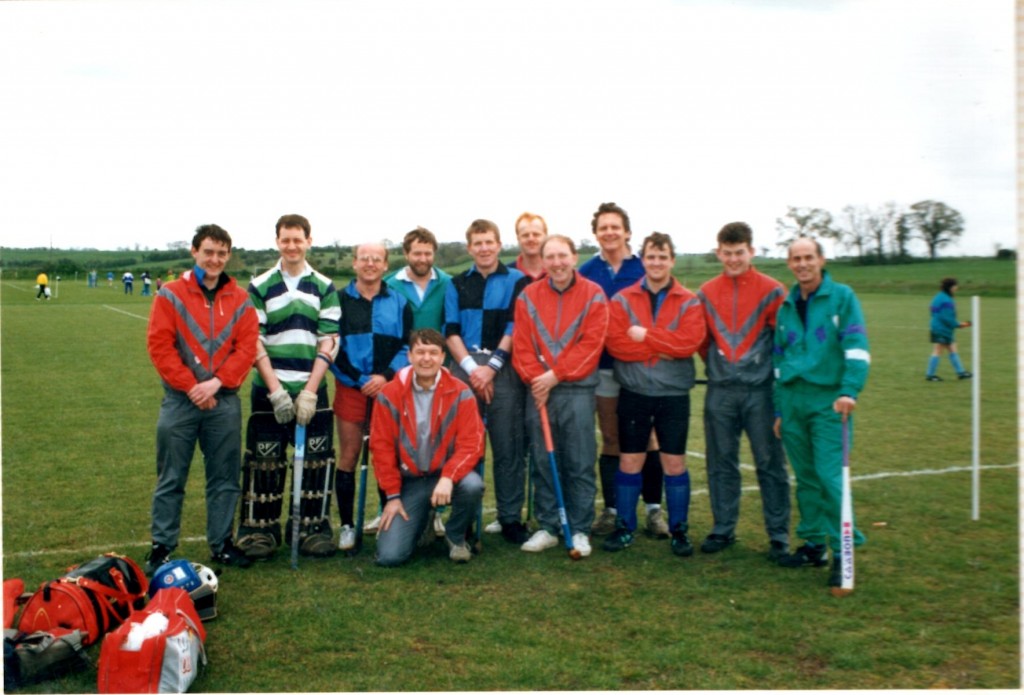 1984 Beer Festival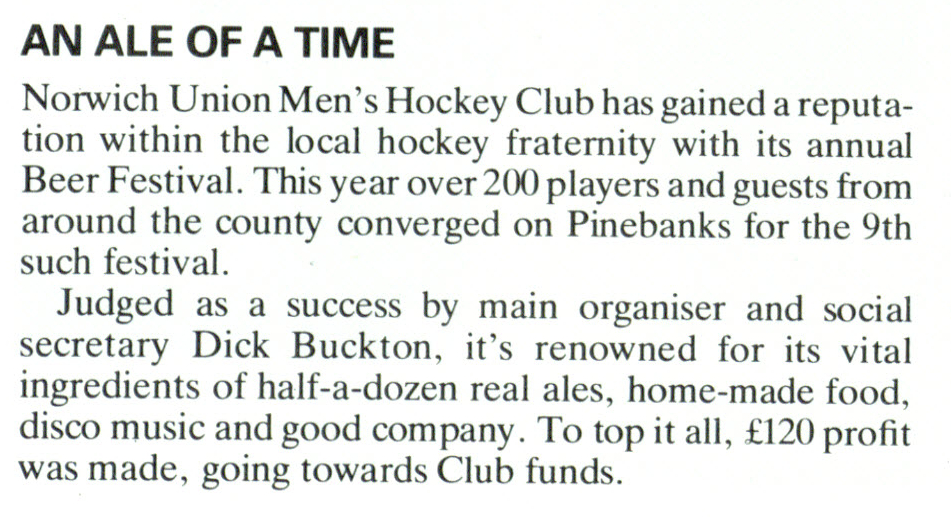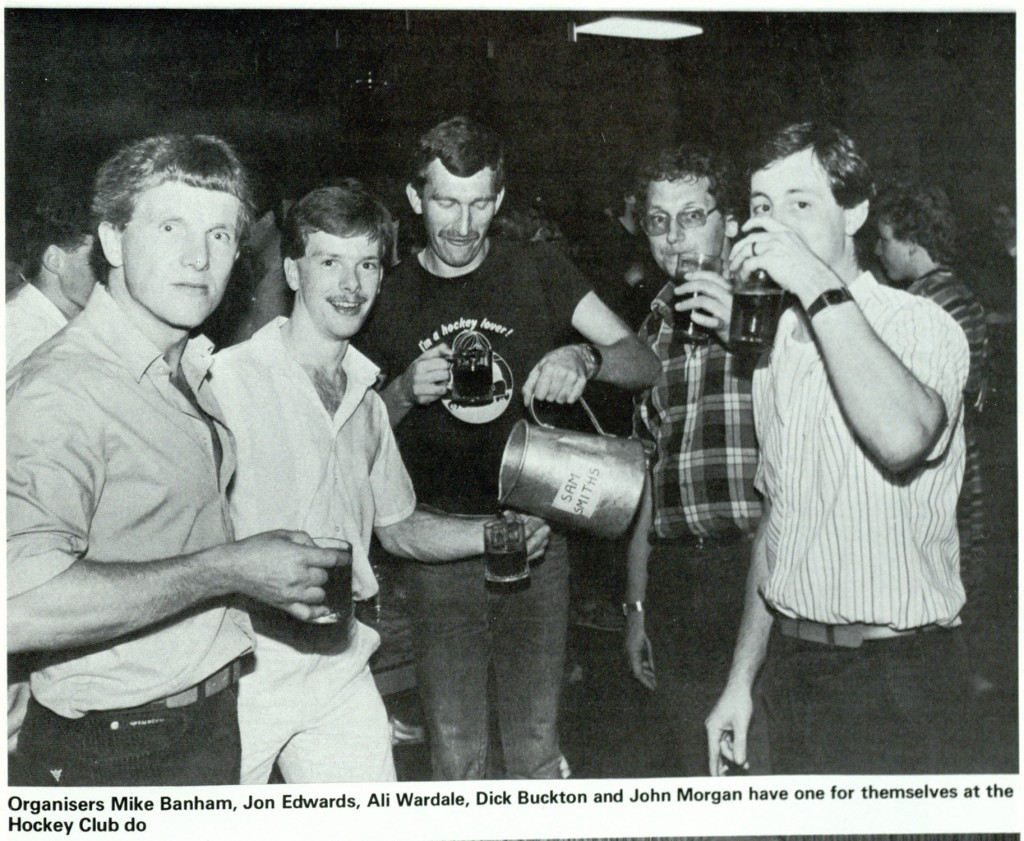 1984 NU Ladies Tournament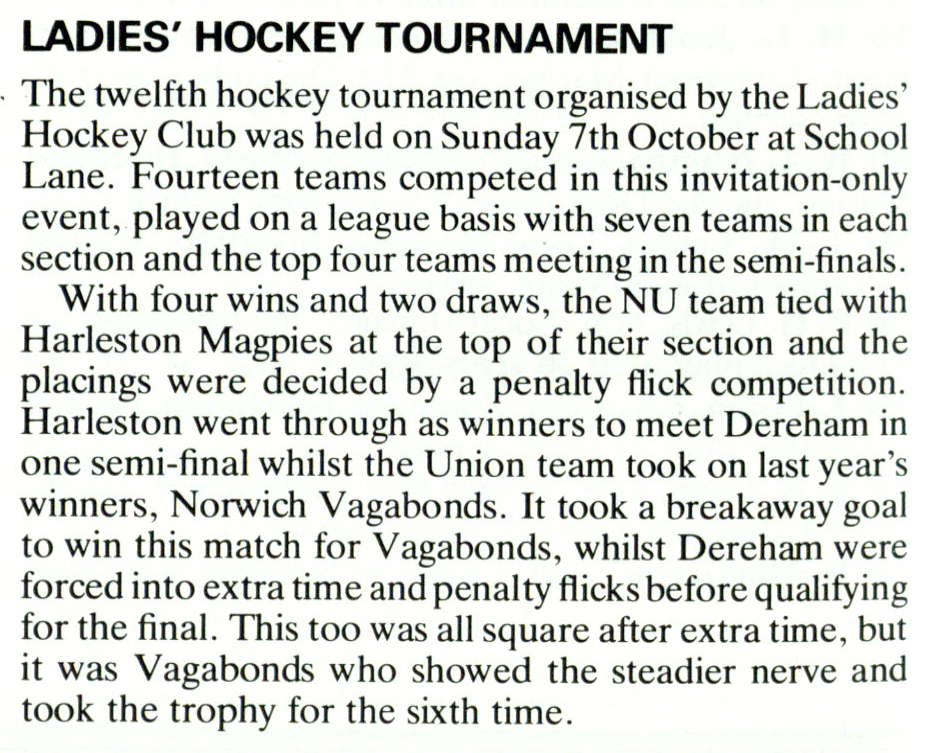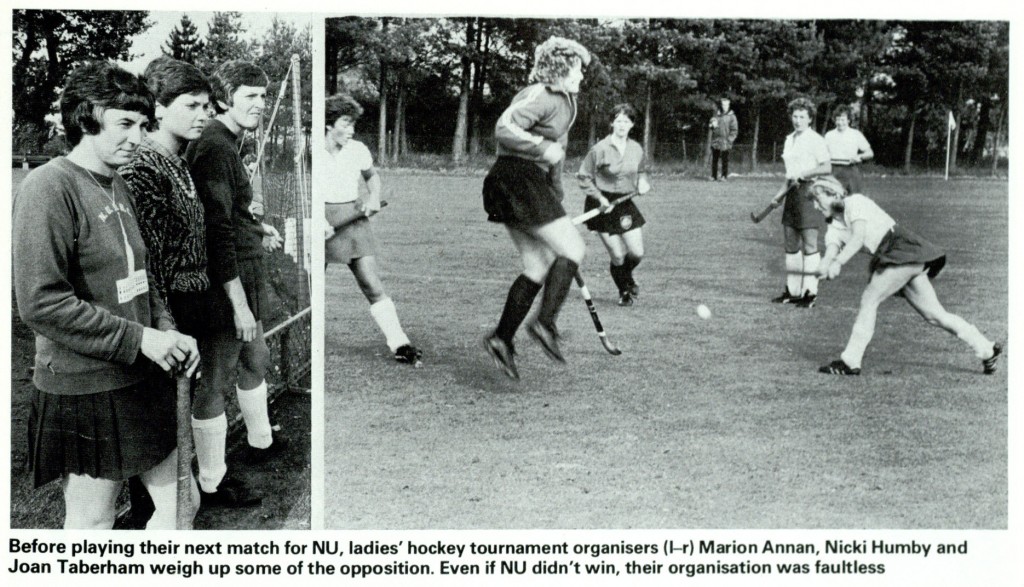 Success in 1986 – Go Neeps!!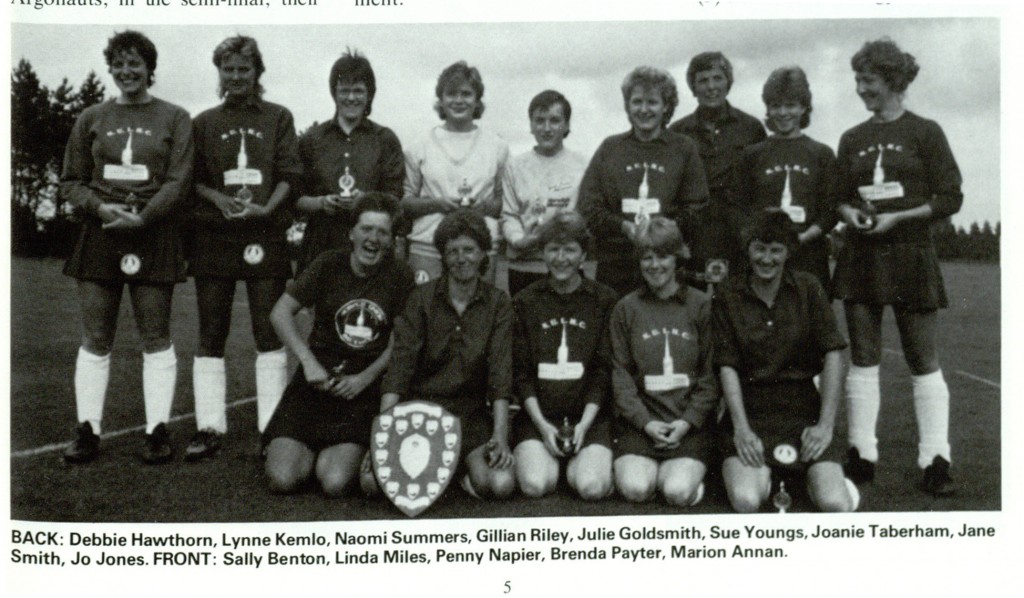 1986 6-a-side NU Hockey Tournment – Gill's a Winner!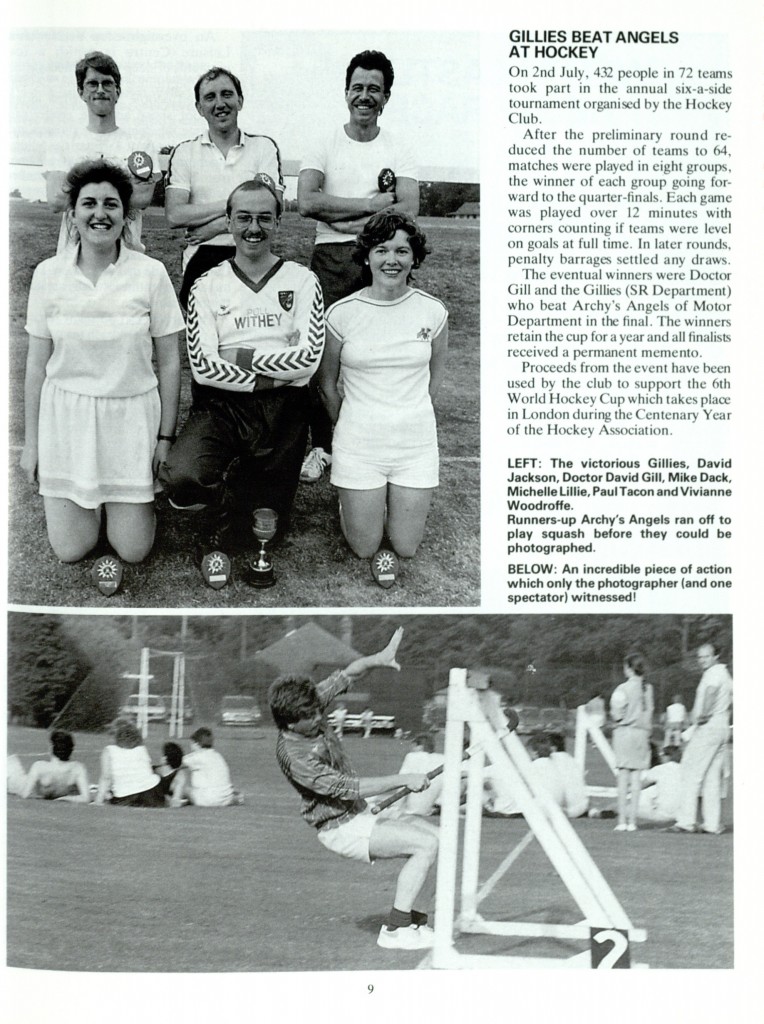 Autumn 1986 – Darby Cup Winner Roger Plunkett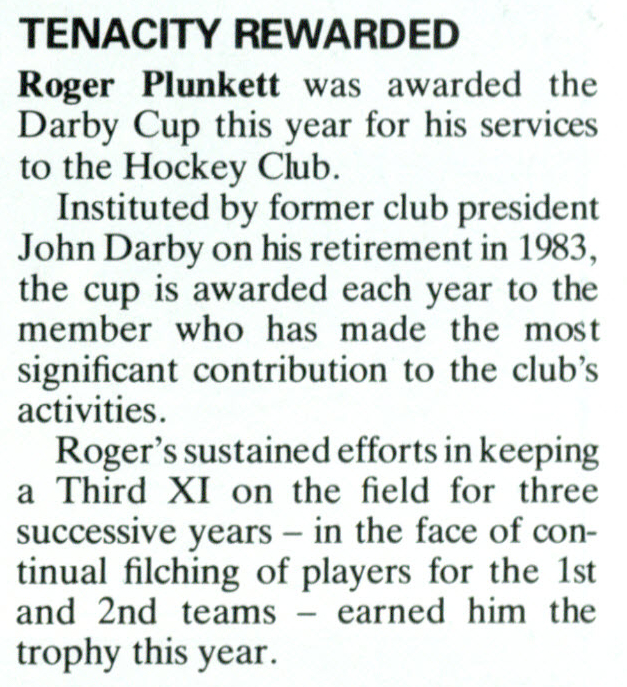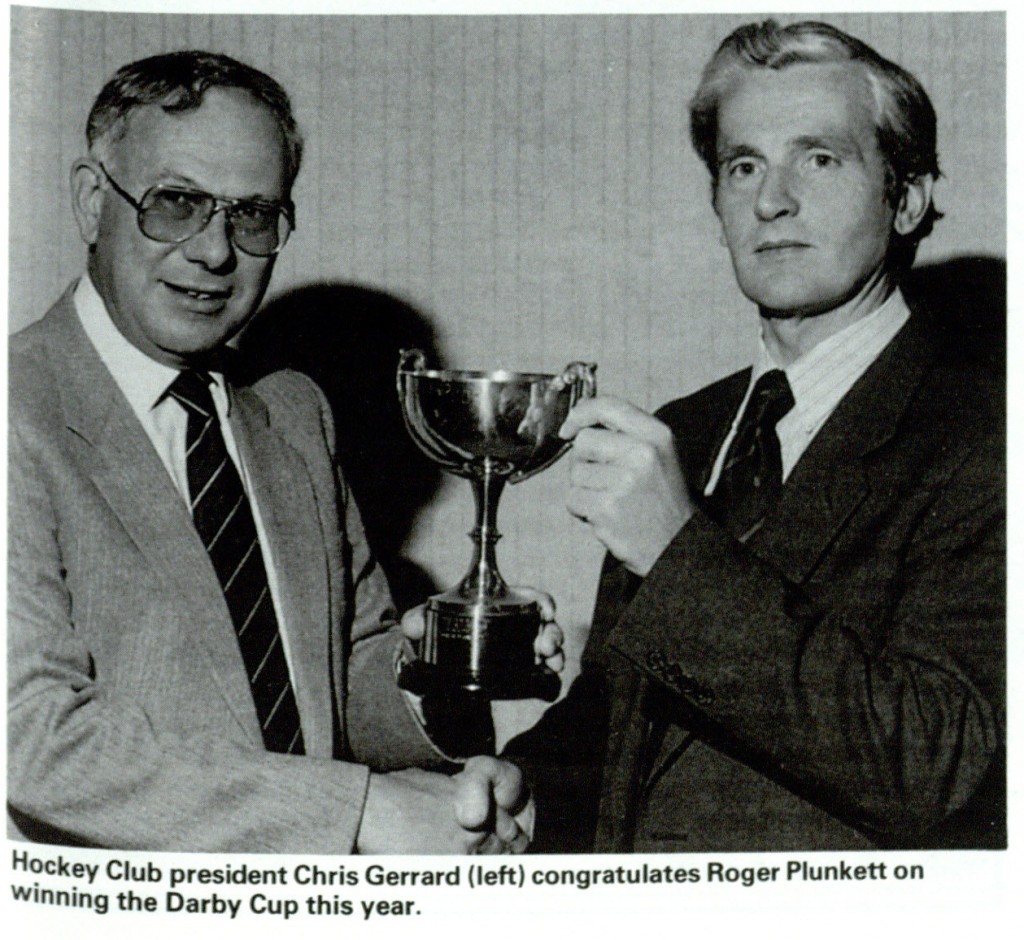 1986/7 Season – Men's 1s Champions of East League Division 2 North East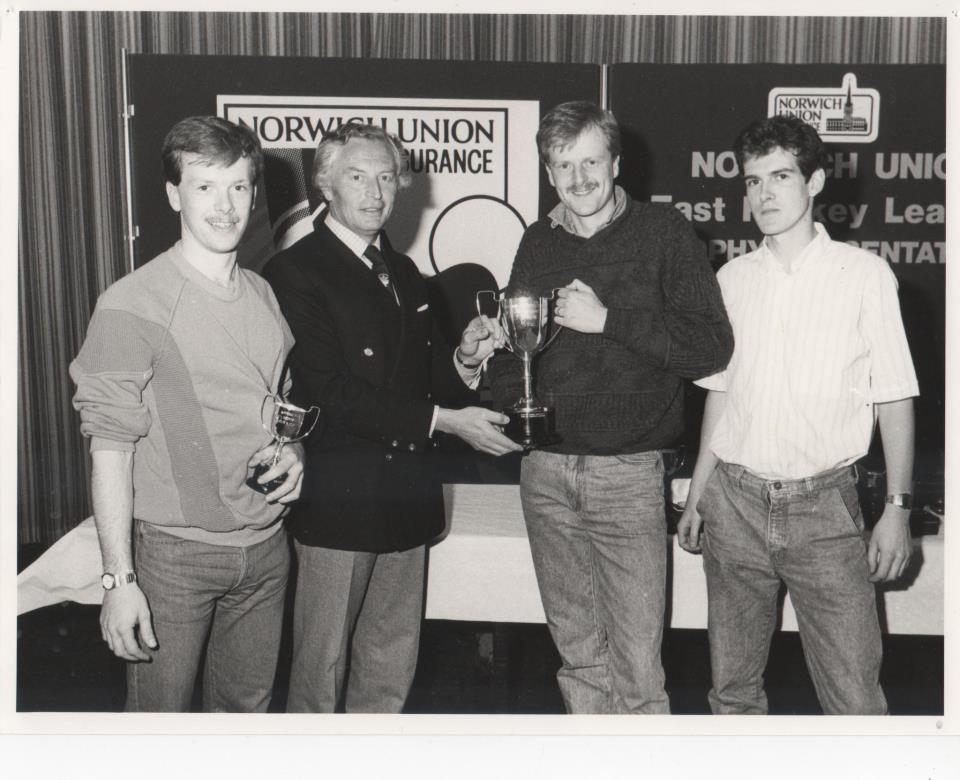 Doug Smalls (Club & First Team Captain) receives the trophy for Norwich Union first team becoming Champions and winning promotion from the East Hockey League Division 2 North East. Doug's recollection is that NUMHC won the league having only conceded one goal all season. They had a wonderful goal keeper by the name of John Morgan. Doug thinks he was Welsh number four keeper at the time. He died tragically in a car crash leaving his wife and young child.
1987 Beer Festival – We can see you Doug!!