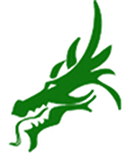 This Week's Results
Team
Opposition
H/A
Score
Scorers
Player of Match
L1s
Ipswich 2
H
2-1 (W)
Lucy Morton
Kiera Goymour
Kiera Goymour
L2s
Yarmouth 1
A
2-1 (L)
Debs Smith
Sarah Borrett
Haz Green
Hannah Hardy
L3s
Bury 1
H
1-5 (L)
Lucy Buxton
Victoria Earley
L4s
Evergeeens 1
A
4-3 (L)
Lilli Ballard x2
Niamh Somers
Lilli Ballard
L5s
Low Ladies 2
H
3-0 (W)
Hannah Edwards
Anita Mancini
Sue Cross
Hannah Edwards
L6s
Magpies 5
A
6-0 (L)
Emily Grint
L7s
Pelicans 3
A
P-P
L8s
Pelicans 4
H
0-4
Anna Chapman
Sophie James
Katie Davidson
M1s
N City 3
A
P-P
M2s
IES 3
A
7-4(L)
Alex Brooks
Angus Blazer
Al Browne x2
Louie Barber
M3s
Nth Norfolk 1
H
2-4 (L)
Tom Vaughan x2
Stuart Kelly
M4s
Ipswich 3
A
3-0 (L)
Harry Brown
M5s
UEA 4
H
2-0 (W)
Dan Ryan x2
Tommy Gale
M6s
Dereham 4
A
P-P
BD A
Dragons B
H
4-2 (W)
Sam Leeming
Felix Bartram
Ed Cross
Gabe Overton
BD B
Dragons A
A
4-2 (L)
Ben Panter
Will Panter
GD
Pelicans
H
11-1 (W)
Mia Rutterford x5
Hattie Stuart x3
Hattie Courtier x3
Mia Rutterford
East League, Ladies 1N
Norwich Dragons Ladies 1s v Ipswich 2s: 2-1

Goalscorers: Lucy Morton, Kiera Goymore
MOM: Kiera Goymour
East League, Ladies 2NE
Norwich Dragons Ladies 2s v Yarmouth: 1-2
Goalscorer: Debs Smith
MOM: Sarah Borrett, Haz Green, Hannah Hardy
The game survived the inclement weather by the coast and the pitch was playable. Dragons had a reduced squad through illness and were also missing influential midfielder Gail Thomas, who was jetting off to somewhat warmer climes.
After a short warm up, Yarmouth started the game the brighter of the two teams, content to sit deep, protect the middle and break effectively on the counter attack. Whilst Dragons had possession, they really weren't on their game. A break midway through the half saw the home team take the lead through strong attacking breakaway play.
Dragons thought they had equalised following a strong pass from Donna Vaughan which was deflected into the path of Jess Bennett who released the ball and collided with the GK at the same time, the ball was slotted home by Kate McKenna, but the collision with the GK was deemed to be a foul. Dragons kept attacking but across the team things just weren't quite gelling.
The second half saw a similar pattern emerge with Dragons trying to force play down the centre, which was being well dealt with by the Yarmouth defence. A rare attack, using the width of the pitch, saw a ball fired in from wide and after a bit of pinball with the Keeper, Jess Haw fired goalwards, and the ball sneaked in via the faintest of deflections from Debs Smith.
Yarmouth continued to counter attack, and went back ahead through another fine individual effort. Whilst Dragons forced some saves from the Yarmouth Keeper, this just wasn't their day and to a player, they didn't play well enough either individually or as a team. Dragons MoM was split by Sarah Borrett, Harriet Green and Hannah Hardy.
East League, Ladies 2NE
Ladies 3s v Bury 1s: 1-5

Goalscorers: Lucy Buxton
MOM: Victoria Earley
On a cold but sunny Saturday afternoon Norwich Dragons Ladies 3rd team played Bury St Edmunds 1st team at the den. Bury St Edmunds began applying attacking pressure right from the first whistle, switching the ball confidently and efficiently. Despite the good communication and determination amongst the Dragons players Bury managed to score two goals early on.
Dragons continued to battle hard for each other as team and began to create some attacking chances down the wings to ease the pressure on the defence, however it was Bury who managed to score a third goal to finish the first half 3- 0 to Bury.
Dragons stuck to their game plan and the second half saw attacking play from both teams and a much more even game. Bury managed to score a fourth, but Dragons had short corner and penalty flick opportunities missed before Lucy Buxton scored from close range to give the home team a much-deserved goal.
Bury managed to score one last goal from a very deep run along the base line to give a final score of 5-1 to Bury. A great team effort from all the players and player of the match was Vicky Earley.
Empresa Norfolk Women's League, Premier Division
Norwich Dragons Ladies 4s v Evergreens 1: 3-4

Goalscorers: Lilli Ballard, Niamh Somers
MOM: Lilli Ballard
Empresa Norfolk Women's League, Division 1
Norwich Dragons Ladies 5s v Lowestoft Ladies 2s: 3-0
Goalscorers: Anita Mancini, Hannah Edwards, Sue Cross
MOM: Hannah Edwards
Considering that City and Dereham had cancelled all their home fixtures, we were pleased to get another win under our belts. We had won our last 6 fixtures and were getting excited. On paper we were the stronger team … which always makes it difficult.
Due to holidays, sickness and a rather nasty broken hand we only had one sub. The subs bench
looked more like a nursing station when after 5 minutes Anita Mancini proved that she can do the splits in the strangest of positions – The curse of tripping over our own feet had obviously been passed on. I don't want to think where the ice pack was put.
However, not long after that we took the lead from a short. Gem Ballard fed the ball out, Sue Cross stopped it and took a shot. It hit the keeper on the pads and wafted over the keepers head. Captain Marvel (Hannah Edwards) then appeared with a Murray like serving action to smash the overhead ball into the goal. No one was going to try and stop that one. 1 – 0 Hannah.
The second goal was less controversial; the ball was fed into the D. The keeper came out sliding, and Crossy dribbled round the by that time stationary keeper to push the ball home.
Anita scored the third, although Gem was lurking at the post. A nice simple goal, but well executed.
Take the ball into the D and then hit it as hard as you can.
Poor old Emily Smith who had been playing really well, took a ball to the face, and then had to replace Louise Brooks who took a ball to the elbow. We seem to be raised ball magnets at the minute.
Lowestoft were a lovely team to play against. They had a couple of really strong skilful players, but Hockey is a team sport so Dragons benefited from Lowestoft being unable to stop their own crosses. Steph Samson and Jen Buskell played really well at the back, picking their times to nick the ball. A masterclass in defending.
Hannah, Gem and Sue all demonstrated why tall people should have the ball out in front of them and not between their feet. However they moved well off the ball, picking up balls down the line from Mel Widdows and Charlotte Dowson, and winning lots of short corners.
Mel, Charlotte and Gill Walker were well disciplined, kept their positions and worked their socks off. Dragons seemed to move the ball around well, Hannah making some lovely runs down the right wing. That girl really can play in every position!
Empresa Norfolk Women's League, Division 1
Norwich Dragons Ladies 6s v Magpies 5s: 0-6

Empresa Norfolk Women's League, Division 2
Norwich Dragons Ladies 7s v Pelicans 3s: P-P

Empresa Norfolk Women's League, Division 3
Norwich Dragons Ladies 8s v Pelicans 4s: 0-4
MOM: Anna Chapman, Sophie James and Katie Davidson.
Player of the match had 9 nominations very evenly spread, 3 tied for the top.
The awesome eights had a tough match against Pelicans 4s loosing 0:4
Captain Jo managed to get a great team together despite difficulties.
Dragons started well but then unfortunately let two goals near the start of the first half due
to confusion, thinking penalty corners had been called. It is a reminder to keep playing until
you are really sure the whistle has blown and play has stopped.
Still there was some great play, defenders Anna Chapman, Eva and Jo Baker clearing the ball wide and Karen Davidson was brilliant in goal. Becca James, Sophie James, Sadie Jacobs, Emma Fielding (Mouse), Ellie O'Kane and Katie Cole as mids keeping up with the fast Pelicans and marking close most of the time. Forwards Emma Young, Johanne Steward and
Bridget Le Good played well getting the ball in the D a few times.
Unfortunately, Becca injured her ankle at the end of the first half so was off for the second
half but by that time we had been joined by Katy C who was full of energy and played a
great half as a centre mid. The two goals in the second half were more deserved but the 8s
still continued to fight to the end and are looking forward to practice next week and their
next match.
East League, Men's 2N
Norwich Dragons Men's 1s v Norwich City 3s: P-P
East League, Men's 3NE
Norwich Dragons Men's 2s v IES 3s: 4-7

Goalscorers: Alex Brooks, Angus Blazer, Al Browne x2
MOM: Louie Barber
East League, Men's 3NE
Norwich Dragons Men's 3s v North Norfolk 1s: 2-4
Goalscorer: Tom Vaughan
MOM: Stuart Kelly
East League, Men's 4NE
Norwich Dragons Men's 4s v Ipswich 3s: 0-3
MOM: Harry Brown
Norwich Dragons set off to Ipswich with a straight 11 ready to play. Ipswich started strongly with a very experienced side and a splash of magic upfront. Dragons played well with tireless running from Rich Phillis , Harry Brown and Tom Helfer in midfield cutting most midfield threats out. Unfortunately despite great defending from Will Bloom, Pete Davison , Lloyd Wade and Will Mares the individual skill of Ipswich's centre forward made the difference in the first half. At 2 nil down Dragons where undeterred and a great attitude and effort continued into the second half led by the (no not bobbled hatted) experience of Keating and Price upfront. Whilst Dragons got into the Ipswich circle a number of times they where once again undone by some fine skill breaking the excellent defence. So it ended 3 nil but huge thanks to those who played and Ipswich as well for the extra beans with great banter while we played. Man of the match ended up with Harry Brown but Will Mares wasn't fair behind on his 4th team debut. Nearly forgot Chris Millar with more fine saves kept the score line tidy.
East League, Men's 5NE(N)
Norwich Dragons Men's 5s v UEA 4s: 2-0
Goalscorers: Dan Ryan x2
MOM: Tommy Gale
East League, Men's 5NE(N)
Norwich Dragons Men's 6s v Dereham 4s: P-P
Development League

Dev Boys A v Dev Boys B: 4-2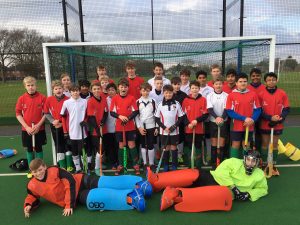 Goalscorers: Whites: Sam Leeming, Felix Bartram, Ed Cross, Gabe Overton
Reds: Will Panter, Ben Panter

The match started great, with players from both side making coordinated passes and moving to create space. Within a few minutes, some simple passing and a lovely cross gave the white team a brilliant first goal scored by Sam Leeming. Even though the reds were now feeling a bit down, they managed to push through and (using some amazing team work and great passes) score a good goal by Will Panter. This goal was quickly followed by another, in which Ben Panter skilfully dribbled the ball through the white's defences and pushed it into the goal. However, the white's weren't pleased with the score so far and started to fight back stronger than ever, this luckily earned them a second and third goal, scored by Felix Bartram and Ed Cross.
The game was pretty even from then on, each team was fighting hard and getting the ball into the other side's D and coming very close to scoring, but eventually, in the last few minutes of the match, Gabe Overton scored the final goal that settled the match.
Then sadly then final whistle blew to signal the end a a fantastic game. Well done to everyone who played!
Match Report by Will Sexton
Dev Girls v Pelicans: 11-1
Goalscorers: Mia Rutterford x5, Hattie Stuart x3, Lucy Courtier x3
MOM: Mia Rutterford
This morning we had a 10:30 pushback against Pelicans dev girls. We started off the match with an extremely strong side, with many attackers striking at goal. By the end of the first half we were already 4-0 up.
We carried on with most of the possession and the final result was 11-1, with 5 goals from Mia Rutterford, 3 goals from Hattie Stuart and 3 from Lucy Courtier. Defence was strong throughout the match and lovely balls were passed into the D by mid fielders. Player of the match was Mia Rutterford but well done for an excellent match girls!
Thank you to Maddie Reynolds and Esme Potter for umpiring and Spike for coaching.
Match report written by Honey Wells