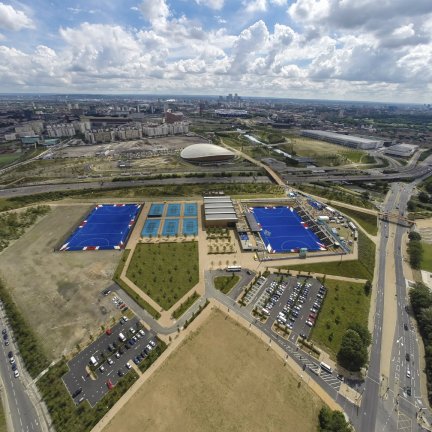 After the success of the Boys Under 16 Indoor Team making it to the National Finals this season, the Men's Masters Over 40s were today at the National Final of England Hockey's Over 40s Shield at the Lee Valley Centre against Taunton Vale.
Having had most of the possession in the first 10 minutes, NDHC lost their way a little and allowed Taunton Vale to gain some momentum and a number of short corners.  After 20 minutes a foot on the line from one short corner resulted in a flick, which the Somerset side converted. Then with 2 minutes left of the first half, Taunton score again, Dragons 2-0 down at halftime.
A better second half for Dragons and with just 14 seconds left on the clock they are awarded a flick which Jason Wolfe calmly slotted away, unfortunately too late to change the outcome of the game and Dragons finish on the wrong side of a 2-1 scoreline.
Congratulations to Taunton Vale.
Photos from the day are here and a video clip of their walkon here.
You did us proud boys!!