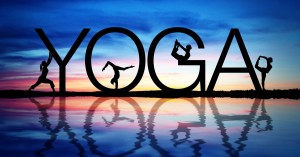 Following the success of the Norwich Dragons Hockey Club's yoga classes, today has been declared the United Nations International Day of Yoga!
Worried that the Dragons were going to become the Kings & Queens of Yoga, the home of yoga, India, today had to try to compete by arranging for 35,000 people to take part in a 35-minute yoga session, aimed at setting a new Guinness World Record for the largest yoga class at a single venue.
Come on Dragons, we can match that!!