Hockey Report Card for Winter League Season 2014-15
Name:  Norwich Dragons Hockey Club
Class: of 2014-15
Teacher: Hockey Coaches Extraordinaire
Position in Year Group: 1st in some, not 1st in others but all round great season
Summary of Final Placings for Winter League:
Ladies 1s following back-to-back promotions secure their position in East Premier with a 7th place finish  and 7 point buffer from the 4 teams that are relegated.
Men's 1s achieve second consecutive 3rd place finish.
Ladies 2s Champions and 100% of wins, not just invincibles, incredibles!
Men's 2s recover from shaky start to finish 8th to improve greatly on last season.
Ladies 3s finish one place better than last season in 4th with a good finishing run, after a bizarre win-lose-win pattern to their games.
Men's 3s were in danger of finishing 2nd but managed to make 3rd place their own, a massive improvement over last season.
Ladies 4s didn't quite get the consistency they needed to match last season's 5th place and finished 8th, albeit with 4 points more this season.
Men's 4s our second Champions of the season, leaving it until the last game to hold off Ipswich 3s.
Ladies 5s achieved 4 points more than last season despite finishing 2 places lower.
Men's 5s finished 9th following promotion last season.
Ladies 6s having finished bottom of Norfolk Division 3 last season secured 2nd place and subject to any weird reshuffles of the league should see them promoted to Norfolk Division 2.
Men's 6s a new team for this season and finished a fantastic 4th.
Ladies 7s were our other new team for this season, seeing a core of the team being our Get Back Into and Girls Development rising stars and proving that 7 is a lucky number they finished a comfortable 7th.
Detail of Final Places:
Ladies 1s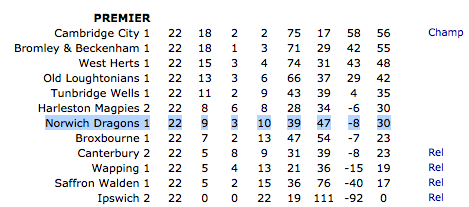 Men's 1s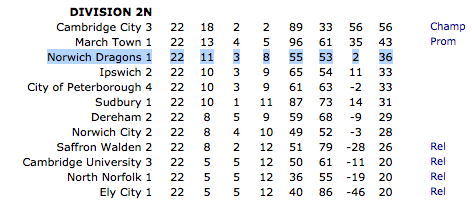 Ladies 2s

Men's 2s

Ladies 3s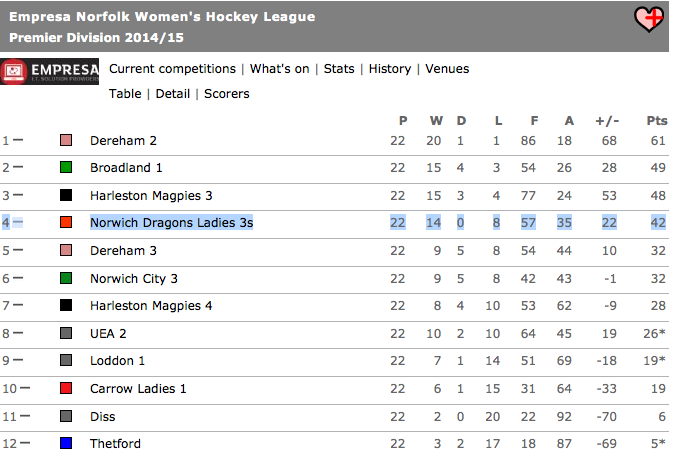 Men's 3s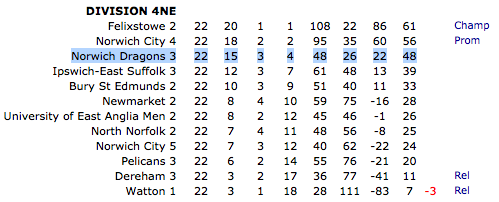 Ladies' 4s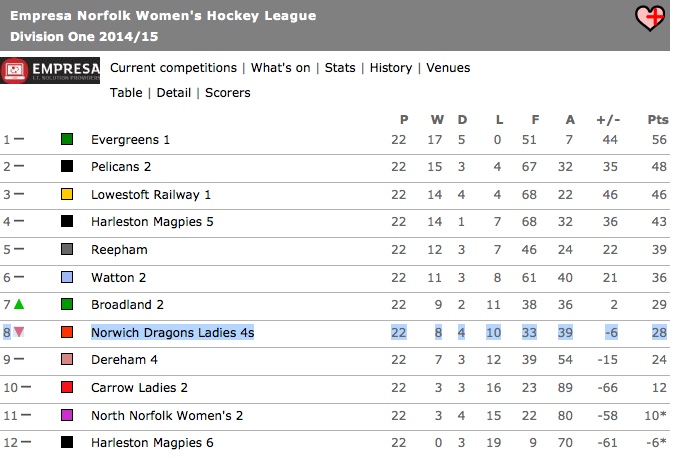 Men's 4s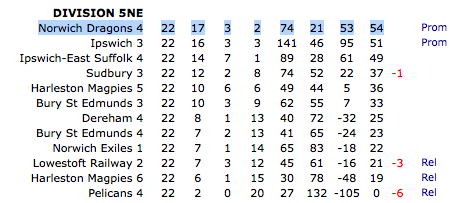 Ladies' 5s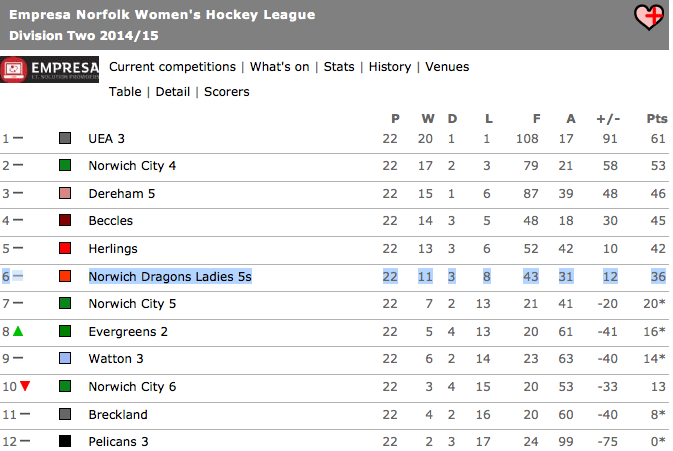 Men's 5s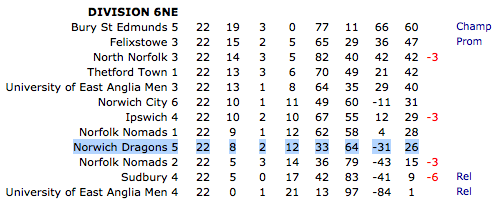 Ladies' 6s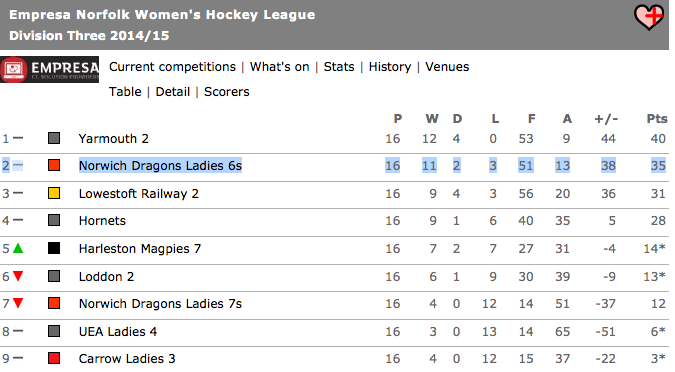 Men's 6s

Ladies' 7s