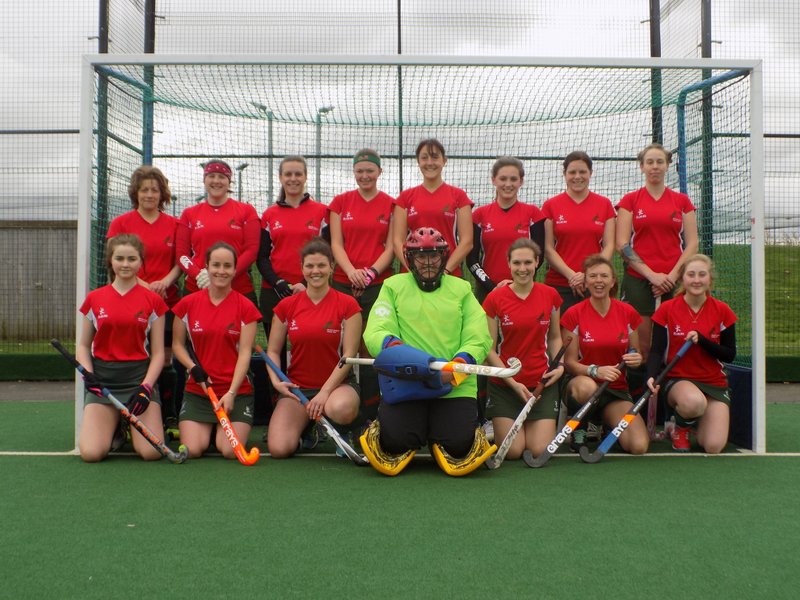 Empresa Norfolk Women's Division 2
Norwich Dragons 6s 5-0 Breckland
What a way to finish the season!!
Dragons 6s arrived early and raring to go at Brecklands pitch. On inspection the pitch was a lot sandier than usual so a thorough hitting practice saw that the dragons were ready.
With getting first push back and the end they wanted for the sun everything was in Dragons favour. We knew we would be facing a tough opposition from previous meetings so they key would be playing our strong passing game.
The forwards were fierce from the off. Amy Forse, Fiona Fletcher and Mia McGhee set themselves in the defence and with support from Hannah Edwards & Elsa Scott the first breakthrough came. Pinning in the Breckland defence and after a lot of scurrying the ball was finally forced over the line by Elsa Scott 1-0 dragons.
A second goal soon followed with a great strike from Mia McGhee after a fabulous run from Kate Atkins down the right flank to set her up – Dragons forwards breathing fire!
With so much space available, Sue Brumby & Lizzy McDonnell had time to pick out precise passes and distribute the ball wide. Before half time a third goal arrived. After Fletch injected the short corner she darted for the post Amy collected and slipped Lizzy who in turn slipped to Fletch lurking on the post who finished with precision.
With a half time team talk from our sideline supremo Tash Falzon dragons were ready for the second half that saw Brecklands danger woman leave the goal and sit into her more comfortable centre mid-field position. She was however no match for Lizzy and Sue who marked her out of the game beautifully meaning she could not enjoy the time or the possession that she is used to.
Defensively Dragons were strong – Kate Atkins, Hannah Woods & Frankie Paul stood firm meaning that keeper Kat Spiers only had one touch of the ball the entire game. Kate & Woodzy both had time to run the wings and support the mid-field while Frankie distributed the ball the elegance hard and wide!
A fourth goal came from great individual skill by Lilly Sore to take on several Breckland players and slot the ball home passed the Breckland keeper.
The fifth and final goal was a team goal. Frankie distributed the ball wide left to Captain Beth Elgood who linked up with Woodzy on the overlap. The ball was drilled into the circle where Amy tenaciously battled through a Breckland team with 11 players defending the goal to drag flick the ball home wrongfooting the keeper!
PoM Ginny Simkin worked tirelessly all game supporting the defence and the forwards well, never giving up and intercepting Brecklands long balls through to their forwards.
Special mention must go to Beth Elgood. Tactically she has been on point this season – this 5-0 display just proved that. #supersixes