Women's East Hockey League East Prem
Norwich Dragons 1s 4:1 Saffron Walden 1s

Norwich Dragons welcomed Saffron Walden to the Den determined to do the double on them having beaten them earlier in the season.
The Dragons started the stronger and time after time got the better of the Walden defence. They took an early lead with Sarah Richards getting her first goal of the season. Dragons continued to dominate the match playing some attractive hockey zipping the ball around and finally got their second just before half time; some intricate play from the Dragons saw player of the match Kate TRELAWNY-GOWER unselfishly pass to Hayley TOLEMAN who had found space behind the keeper who made no mistake giving the Dragons a 2-0 lead going into the break.
The Dragons continued to pile on the pressure as the second half got underway and within the first 10 minutes got a third goal. This time it was Donna VAUGHAN who struck the bal sweetly from the top of the D from a short corner.
The Dragons seemed to relax when the third goal went in and allowed the visitors too much time and space. Walden took full advantage of this and were not giving up without a fight. They enjoyed more possession than they had previously and put pressure on the Dragons defence causing their keeper, Siobhan CLEEVE, to make some excellent saves. For 15minutes the Dragons lost control of the game and Walden managed to get a goal back. The home side regrouped fighting back and got a fourth goal through Kaye TRELAWNY-GOWER who executed a drag flick from a short corner routine. This dashed any hope that Walden had of a come back and the match finished 4-1.
An excellent team performance from the Dragons who go into the last game before Christmas in a fantastic position in the league. Some great performances  from all but in particular the young Dragons Maddie DENMAN, Olivia THOMAS and Niamh LOWE-DAVIES continue to impress and grow in strength and confidence with each match played in this league.
Photos from the game here.
—————————————————————————————————————–
Women's East Hockey League Division 2NE
Norwich Dragons 2s 3:0 Yarmouth 1s
Dragons arrived early at Cliff Park and were delighted there was no frost, bright sunshine and no biting wind; infact it almost felt as though gloves and 'under armours' were surplus to requirements! Dragons were forced into a number of changes this week due to unavailability and injuries, meaning both Geo Beckwith and Pollyanna Watson stepped up to the 2nd Team squad.
After a good warm-up Dragons were quickly into their game, forcing a couple of early short corners, the second of which was slipped to Laura Tompson-Wright, who dispatched the ball clinically, for an early Dragons lead within the first 5 minutes.  Dragons continued to retain possession well and attacked strongly particularly down the right, through the Windsor-Waite 'duo' of Marcy and Ally, who with their tricky stick skills, looked to get in behind the Yarmouth defence. Pollyanna Watson and Natalie Beal were connecting well down the left flank and Geo Beckwith was having an impressive debut upfront, combining well with Aoife Lowe-Davies. Dragons continued to threaten the Yarmouth goal, however with Yarmouth getting players behind the ball and with a keeper in top form, the score remained 1-0 at half time.
With the call at halftime to keep their patience and retain ball possession and shape, Dragons did just that, moving the ball confidently across the back through Ally Windsor-Waite, Hannah Ellis and Sophie Thomas. With Karen O'Neill Simpson and Gail Thomas pulling the strings in the middle, Dragons always felt their patient hockey would pay dividends. Space in the D proved to be difficult to find, so short-corner routines were always going to be important. After a period of concerted pressure mid-way through the half, Dragons earned another short corner and the call came from the defensive line, advising where the potential gaps were; Gail Thomas took this advice on board and found Aoife Lowe-Davies with an inch perfect pass, and Lowe-Davies made no mistake, bravely deflecting the ball home from close range.
Dragons continued to have the lions-share of possession, although credit to Yarmouth who defended stoutly as a team. The final goal came from an 'alternative'  short-corner routine! The ball eventually found its way back to the red-faced injector, who fed the ball back in towards the P Spot, where Marcy Windsor-Waite had found a great position and calmly placed the ball past the outcoming keeper.
Yarmouth always put up a strong performance at home, so Dragons were delighted to come away with the points but more importantly in the way they played against a team looking to defend in numbers. Joint Players of the Match were Ally Windsor-Waite and 2s debutant Geo Beckwith, however once again it was a fine overall team performance, with every player playing their part.
The team were once again very grateful for the Dragons sideline support this week, makes a big difference, particuarly for an away game.
With one game to go until a well deserved break, Dragons will be looking to maintain their high standards and put in a strong performance against visitors Newmarket.
—————————————————————————————————————–
Empresa Norfolk Women's Premier Division
Norwich Dragons 3s P-P UEA 2s

—————————————————————————————————————–
Empresa Norfolk Women's Division 1
Norwich Dragons 4s 1:3 Reepham 1s

Another disappointing loss this week for Dragons, there were glimpses of some lovely hockey this week, but not enough to see us back to our winning ways. Reepham are a strong, well gelled team and Dragons just couldn't seem to find their pace and joined up play from earlier in the season.
Reepham dominated from the start, for the first 15 minutes the Dragon's midfield and defence were constantly fending off attacks, trying desperately to switch play and move the ball in the other direction. Louise Davis and Carmel Windsor Waite worked hard on the right, giving Sarah Moore several chances to take the ball forward, but strong defending from Reepham meant the ball never reached the D. Abi Cowe and Mel Widdows worked well on the left and on a couple of occasions managed to slip the ball to Chelsea Crawford, who made some lovely runs to the D but couldn't quite get the angle for an accurate shot on goal. Reepham opened the scoring with a strike from a rebounded save from Laura Tuck, there just wasn't enough time to readjust after the first shot.
Dragons saw this first goal as an indication to try that little bit harder and Katie Buxton and Emma Buxton (PoM) worked really well through the midfield to get the ball to an awaiting Amelia Dawson who drove into the D, after a bad tackle a short was awarded and Amelia slammed it into the right corner of the goal. For the rest of the first half Dragons took control of the play and looked close to scoring a second goal with both Gemma Rump and Sue Cross making good attempts from open play.
The second half didn't see Dragons keeping hold of the better play seen just before the whistle, passes became a little less tight and Reepham took advantage of this intercepting several balls and making breaks in play, their pace and strength on the ball saw them score a second only 5 minutes into the second half. Dragons continued to work the ball and never lost their determination, but plays just didn't come together, there just wasn't enough space made in the D when the ball got there and there wasn't enough pace to catch the Reepham defence on the hop, though Amelia Dawson and Chelsea Crawford had several good attempts.
The result was sealed with a well-executed long corner, a Reepham forward being perfectly positioned on the post to slot it in behind the keeper. For the remaining 10 minutes of the game Dragons tried hard to pull back another goal or two and were rallied on by the loud cheers of the spectators, but were denied any and all opportunities.
—————————————————————————————————————–
Empresa Norfolk Women's Division 2
Norwich Dragons 5s P:P UEA 3s
—————————————————————————————————————–
Empresa Norfolk Women's Division 3
Norwich Dragons 6s – No Fixture
—————————————————————————————————————–
Empresa Norfolk Women's Division 3
Norwich Dragons 7s – No Fixture
—————————————————————————————————————–
Mens East League Division 2N
Norwich Dragons 1s 3:1 North Norfolk 1s

Dragons Mens 1XI took the short trip to Cromer on a cold Saturday afternoon knowing that  3 points would put them right back in the hunt for promotion.
Needless to say the boys stepped up to plate and played some stunning, fast flowing hockey. Led by the bullish workhorse Dom spreading it around the middle and the deceivingly quick Charlish combining well with the wing-backs, it wasn't long before Dragons went 1-0 up. Overstall bombing the line giving Ru a ball across the D which was superbly put away to lead going into the break. More goals followed after the break with Rory putting away two well taken goals to take a 3-0 lead. A consolation goal for NN brought the final score to 3-1 and proves once again that Ed Smith should never leave the pitch when Alex goes wondering into the opposition half. In preparation for the imminent creation of Dragons 1XI Top Trump cards ratings have been provided below:
Robbie Bell – 6/10 – A lot less action between his legs this week
Mitch – 8/10 MOM – What?! You're not 36?!
Ed Smith – 7/10 – Hockey once again providing the serenity on a Saturday
Rich Smith – 6/10 – Solid
Alex Overstall – 1/10 – Same as his average mph to away games
Mike Farrow – 50/10 – 1 mark for each wax strip bought for him this week
Mark Flatman – 0/10 – Mr Norfolk once again on trend with white socks
Matt Knights – 30/10 – Signing up for a Saga holiday this week
George Walker – 7/10 – Improved performance, flapjacks suffered as a result. Improvement needed
Dom Samways – 7.5/10 – Confusing the whole of Cromer with his disguised passes
Sam Avery – 10/10 – Fantastic hair
Rory Jackson – 9/10 – Stepped up to the mark, two great goals. Fantastic performance
Rupert Snelling – 8/10 – The race for the golden stick starts here
Nick Charlish – 5/10 – Vanilla
Photos from the game
here
.
—————————————————————————————————————–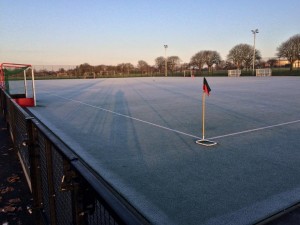 Mens East League Division 3NE
Norwich Dragons 2s P:P  Lowestoft Railway 1s

—————————————————————————————————————–
Men's East Hockey League Division 4NE
Norwich Dragons 3s 1:1 Felixstowe 2s
Dragons travelled to Felixstowe for a top-of-the-table clash. Dragons had beaten Felixstowe on the first day of the season, but due to a loss and draw, Dragons were placed second.
Dragons started well and narrowly missed taking the lead in the first minute, when a penetrating run by Adam SAYER led to a cross to the waiting Will KIRBY who forced the Felixstowe keeper to make a good save. Dragons defended well and Felixstowe struggled to get the ball through; Stu KELLY and Rob GOODSON once again proving the stalwarts of defensive midfield.
Despite these efforts, Felixstowe managed to break down the right and rather unfortunately the ball fell to a Felixstowe forward in the middle of the Dragon's D, who slipped the ball past keeper Dim IVES. This goal was against the run of play and made Dragons push to get an equaliser.
A couple of short corner routines saw Dragons come close to scoring but to no effect. Good, strong play down the right by John IVES, linking up with forwards, Adie KEMP, Matt JENKINS and Will KIRBY, again led to some chances for Dragons, but they were just unlucky not to get past the Felixstowe keeper. The halftime whistle came and Dragons were trailing 1-0.
The second half started and Felixstowe, looking to extend their lead, went on the attack. The Dragon defence of Peter DAVISON, James GOODSON and Ali SMYTH were truly tested, but once again, proving why they are one of the best defences in 4NE, kept Felixstowe at bay. A few short corners by Felixstowe were expertly saved by MOM Dim IVES, who with a diving save kept the score from creeping up.
With the Dragon defence doing their job, the rest of the team had to work hard to get the ball up the pitch. Tireless running from Will MAIN and Sam MANN left doubts as to how many Duracell batteries they were powered by.
With time ticking down, Dragons were starting to feel the pressure, and both teams were vocal in their passion for the game. With 5 minutes to go, Dragons had a resurgence down the right. Good link up play from John IVES and Ali SMYTH saw the defender on the edge of the Felixstowe D. A cracking shot from SMYTH saw the ball fly into the back net. Dragons had equalised and were fired up. The remaining minutes saw Dragons looking to score another but it wasn't to be. The game ended 1-1.
A hard-fought game for Dragons , versus a team who have won all of their matches except against Dragons.  Next week, Dragons have a home match to Newmarket, and are looking to avenge their earlier season defeat to the side.
—————————————————————————————————————–
Men's East League Division 5NE
Norwich Dragons 4s 4:0 Sudbury 3s

Dragons welcomed Sudbury 3 to the Den, where they were pleased to see the sun come out to melt the frost that had caused the earlier match to be postponed.  This week's availability issues saw a number of changes but a strong Dragons team nonetheless.  Giles Brooks "retained" his place in goal, having conceded just 7 goals so far this season.  Into defence came Dan Ryan and Danny Knights to join Chris Wilkinson and Dr Karl (AKA Jon Price).  Will Ives and Rohan Kaushal were welcome additions to the (Dragons') wings whilst Ricky Powley and Rob Jenkins played in central midfield.  Up front Ollie Browne joined Rob Chaney-Baxter and Robbie Whiting.
At the start of the game, it looked like Sudbury might pose Dragons problems with some strong midfield players and attackers playing high up the pitch.  However, once Dragons organised their marking the Sudbury threat was reduced and Dragons came into the game.
Dragons distributed well from the back, using their wide players to attack down the flanks and getting some good balls into the D.  A few half chances were spurned before Whiting managed to get onto his favoured reverse side and score from a Dan Ryan assist.
In defence, Wilko organised and distributed well and Knights showed his quality with a number of well timed tackles and interceptions, whilst Dr Karl and Dan got forward when the opportunities arose.  Brooks made several saves to keep Dragons ahead at the break.
Powley and Jenkins marked tightly to nullify Sudbury's midfield threat, whilst Rohan and Will attacked with pace and skill down the wings.
Half time analysis focussed on the flat sticks in the Sudbury defence and the need to find a few more passes in the attacking 25.
Sudbury started the second half with intent and a few feisty encounters resulted.  Dragons soon scored a second goal through Whiting with a reverse side deflection past the keeper from a Ryan hit down the middle, and this subdued the opposition.  A number of short corners for Dragons resulted from their increasing domination of the game, though they were unable to convert these.
A third goal followed for the deserving Powley after a trademark bullish run through several defenders and a well struck finish.  Ryan tried to claim an assist for this goal too.
Bangers (R C-B) was rewarded for his persistence when he added Dragons' fourth goal, tenaciously forcing the ball in at the near post and completing a comprehensive win.
Overall, an excellent team performance and result that reflected Dragons' effort and increasingly confident play this season.
Man of the match Danny Knights was decided by rock-paper-scissors, Rohan's stone unfortunately being smothered by the paper of Knights after a tied vote.
-————————————————————————————————————–
Men's East League Division 6NE
Norwich Dragons 5s 1-4 Norfolk Norfolk 3s

—————————————————————————————————————
Men's East League Division 7NE
Norwich Dragons 6s 5:0 Norfolk Norfolk 4s  (conceded win)

—————————————————————————————————————
Empresa Norfolk Boys Development League
Norwich Dragons 2:4 Norwich City

—————————————————————————————————————–
Empresa Norfolk Girls Development League
Norwich Dragons – No Fixture