Women's East Hockey League East Prem
Norwich Dragons 1s 3:2 Ipswich 2
Norwich Dragons played hosts to Ipswich Ladies second team. The Dragons who had been defeated in the last four games were in desperate need of a win and although Ipswich had not chalked up any points so far this season, the Dragons took nothing for granted and knew this was going to be a battle especially as this Ipswich team were strengthened as their first team, who are in the National League, did not have a match this week.
The Dragons on the other hand are having horrendous injury problems this year; four of their regular first team players being unavailable to play so the Dragons were reliant on the youngsters stepping up to the plate.  Fielding one of the youngest starting 11 sides for many seasons the team were understandably nervous and took some time to settle and find their attractive flowing hockey that they were capable of.  Ipswich took advantage of this and were the first to score. The Dragons were quick to respond; a short corner routine was saved by the keeper fell to stand in skipper Donna Vaughan who finished in style.
The half was fairly even with end to end chances by both sides. Ipswich took the lead for the second time in the match but just before half time the Dragons responded through a drag flick by Kate TRELAWNY GOWER.
The second half the Dragons came alive and started believing in themselves and were by far the better of the two teams and finally got their reward from the continued pressure that they put the ipswich defence under.  A short corner delivered by Shelly SEAMAN found Kate TRELAWNY GOWER on the post to steer the ball past the keeper. The last 10 minutes were so tense. The 3 points being so valuable to the Dragions caused the nerves to return to the players, the crowd and the sideline support.  Ipswich could sense this and tested the Dragons defence earning a short corner right at the death. Fortunately, Ipswich failed to stop the injection and Dragons were relieved to hear the final whistle.
There were many great performances but Player of match was awarded to Niamh LOWE-DAVIES who had a brilliant match in midfield and Sophie MULLAN who worked tirelessly in the centre of the park.
This young Dragons team battled and worked  PROUD TO BE A DRAGON and got a well deserved win. There was much home support for the Dragons which they were very appreciative of and undoubtedly this spurred them on for this victory.
Some snaps from the game here.
—————————————————————————————————————–
Women's East Hockey League Division 2NE
Norwich Dragons 2s 5:2 Christchurch
Dragons arrived in Ipswich in good time at the shiny new blue and pink pitch – only to find our actual pitch was 100 yards further on, and not quite as blue or shiny! After a decent warm-up, the team called for a high level of intensity and workrate and to ensure they kept good possession of the ball in the early encounters, however these words were not heeded with possession being given away too easily, meaning this strong Christchurch team had some good early pressure.
Despite the slowish start, Dragons managed to take the lead following some strong work from Hannah Ellis, who picked up the ball just inside the 25, and fired it into the D for Hannah Hardy to get the slightest of touches to take the ball past the GK. Rather than settle Dragons, this seemed to serve to inspire Christcurch, who continued to press and eventually got a deserved equaliser before the break.
The half-time talk asked for the team to play more as they had discussed and a few tactical tweaks were made, to look to stifle the Christchurch threat. This  message was heeded and Dragons started playing more of their normal game. An early breakthrough at the beginning of the half, saw Marcy Windsor-Waite make a good run into the D and her goal bound effort was helped over the line by Laura Shreeve.
With Karen O'Neill Simpson, Hannah Ellis and Gail Thomas looking to shore up things in the middle, this gave license for the pace of Laura Shreeve and Aoife Lowe-Davies to break on a number of occasions. From one such opportunity, the two linked up with a great series of passes, resulting in Shreeve scoring her 2nd.
Credit to Christchurch, who refused to be beaten. They forced a number of short corners. One firmly struck strike from the top of the D was almost saved by Freddie Briscoe and then Angela Murgatroyd on the line, but it just forced its way over, to take the score to 3-2.
Dragons however continued to break at pace, with Shreeve, Hardy and Lowe-Davies again combining well to see Lowe-Davies get a well deserved goal to take the score to 4-2. The final goal was following a move started in her own half by Dragons Player of the Match Laura Shreeve, who, combining well with her teammates, picked up the pass from Lowe-Davies and stretching to her right, placed the ball past the outcoming keeper.
The final result of 5-2 potentially flattered Dragons a little, and Christchurch should be commended for their spirited performance. Dragons showed they have a really strong team spirit, high levels of confidence and good goal scoring ability in this team, to get the results even when they are not fully on their game.
Thanks to Rob for photos of this game here.
—————————————————————————————————————–
Empresa Norfolk Women's Premier League
Norwich Dragons 3s to 7s: No Fixtures
—————————————————————————————————————–
Mens East League Division 2N
Norwich Dragons 1s 1:3 Saffron Walden 2
Dragons' stuttering start to the season continued with a disappointing 3-1 defeat at Saffron Walden. The side may have had their minds elsewhere – distracted by the twin offerings of Dorrington's famous mediterranean slice and Jamie Oliver-inspired teas bookending the small matter of a match in between. Or perhaps they had their tactics wrong, set out as they were to combat a side originally known as Chipping Walden. Or it might have been the selections, the ironically named Alex 'Capability' Browne returning to the side for the first time this season in the hope that he might continue his good work at Audley End, comic-book villains Flatman and Sloman changing places, and the wrong Smith turning up as the result of the club's latest clerical error. The late loss of Laming was also a blow – the gifted youngster picking up an ankle injury during a hotly contested game of FIFA 14 on Friday evening.
Dragons started brightly enough – benefitting from Jackson's early ejection – though there was always the sense that their cavalier approach was on risky ground in this former New Model Army stronghold. They even took the lead via a cracking goal from the indomitable (and appropriately named) Knights, who turned strongly to crunch past the keeper from the top of the D. The game turned on an incident at the end of the half, Farrow forced to limp from the pitch after taking a blow from a misdirected shot – one that on another day might have looked like it was heading for the backboard. Dragons were forced into a reshuffle, Rutledge slotting in at centre-back and Charlish into midfield. Wagstaff reflected ruefully on the changes after the game: "You wouldn't have thought it was possible for anyone to make us miss Farrow's turn of pace." And having controlled the first half, Dragons were well off it in the second.
Chipping Walden lived up to their name, first equalising from a well-taken short corner and then going ahead through an impudent goal as Dragons fell off a series of tackles. Farrow returned briefly but was quickly forced to come off for another ten minutes and a third goal followed, a quick break leaving man-of-the-match Bell with too much to do. Dragons pushed valiantly to get back into the game but the final scoreline would have been worse but for the heroics of Bell who pulled off a series of stunning double-saves.
Wagstaff preferred to concentrate on the positives after the match: "To be honest, I missed much of the game as I was over at the church of St Mary the Virgin. The trefoiled arches on the font there are very fine. Anyway, every cloud's got its silver lining: the result's disappointing, of course, but fingers crossed Rutledge's injury's more serious than it looks and he's out for the season."
—————————————————————————————————————–
Mens East League Division 3NE
Norwich Dragons 2s 1: 3 Bury 1
The Men's 2nd XI this week took on top of the league Bury St Edmunds 1st XI. Bury had dropped only 2 points out of 18 so far having won 5 games and drawn 1-1 against UEA during their opening game of the season. At this point Bury had only conceded 5 goals leaving them with a healthy goal difference of +28.
Elliot Wang made his 2nd XI debut this weekend after great work put in with the 3rd XI. Dave Sloman also made his 2nd XI debut owing to "Baby watch" and we welcomed back Ollie King courtesy of his reading week at university.
The game started at a good tempo which was manifested by Bury as Dragons started as the more cautious side, looking to get a feel for what this Bury side was made of. This once more put a lot of pressure on the Dragons defence who did a good job to repel early Bury attacks into the D with Ali Smyth and Piers Gordon-Brown rekindling a centre back duet that dated back to 2005. Dave Sloman managed the DMF position incredibly well and bore the brunt of some heavy handed tackling which the umpires began to produce green cards for. Dragons produced some attacking efforts up the right, utilising Sam Mann, Simon Nisbet and Ollie King well which saw that the defensive line of Bury put under some pressure and realising some of their weak points. Bury were much stronger in the middle and up front as a team and produced some very good individual efforts that missed the mark on their early attacks and made the Dragons' defence work hard. A free hit to the right of the Dragons D saw a Bury player skip passed Lewis Wilkins and suddenly Bury had two men over in the D and a shot was taken at the near-post which Elliot Wang could not quite keep away with a good diving effort catching the ball with his stick. 0-1. Dragons felt that this was a bit of a soft goal having defended well and for only a very small defensive lapse creating the goal for Bury. Dragons started back up well but already looked a little tired in midfield with more movement off the ball needed. Bury seemed to be given more and more time to move their ball around the back and side to side from free hits. Bury's second goal came around 10 minutes later having worked their way into the Dragons D again, on the left hand side this time, that saw another great diving effort from Elliot Wang rebounding back to a Bury player who then worked the ball back into the near side of the goal. 0-2. Dragons restarted again feeling that this goal could have been easily avoided and that their chance at goal was coming and Will Kirby and Jason Wolfe found themselves in the Bury D a handful of times before the whistle was blown for half time just as Bury began a counter-attack. Half time, 0-2.
Bury started the second half and pressed forward hard on this Dragons side, while Dragons worked on better ball retention and cleaner, more simple passes to improve the efficiency of our game. Dragons' passes unfortunately continued to stray from their intended destination too regularly and/or Bury did a good job of picking these up in midfield and getting the ball back to the skilful forward line. The defensive line-up this week did not allow for a defensive sub and a recent injury for Piers Gordon-Brown impeded a good deal of movement which was a worry. Rich Phillis battled well under pressure out at right wing back and some great balls were fed down both the left and the right wing. Sam Mann even found himself in the Bury D at one point forcing the keeper to log and who caught the ball at the right post thus denying any goal. Ollie King had the ball delivered to him from Ben Watson from the right-hand side across the D and to the P spot only for the ball to bounce and to be be caught and sent straight up and only just over the crossbar. A narrow miss for goal of the season. Nick Turner also produced a strong display doing well to retain the ball despite the pressure of the Bury players and again some of the tackling from both sides drew more and more fouls and warnings from the umpires. Dave Sloman made it difficult for Bury to remove the ball from him and found himself spread-eagled on the astro turf on a couple of occasions. Bury had a glut of chances across the goal including numerous short corners that were denied by Elliot Wang and his defence which was encouraging to see. An overload into the Dragons' D from the right-hand side after a good tackle but unfortunate clearance allowed bury to find the netting from the near post again. 0-3. Dragons battled on despite the midfield looking a little overwhelmed at times as Bury seemed to dominate here and control the play. A couple of lovely periods of hockey were produced by Dragons down the right right wing and along the baseline with Ollie King picking up from Simon Nisbet and moving on to Ben Watson who beat the goalkeeper and finished off on his reverse – a well deserved goal. 1-3. Bury finished off the game with a their strongest lineup up front and really pressurised the Dragons' defence but who were able to deny a final goal for Bury. Full time, 1-3.
Another defeat for this Dragons side, possibly a performance that could have been stronger and could have resulted in some points coming from this game but not a bad result against a top of the table side. This result leaves the 2nd XI one off the bottom of the table but only 2 points off mid-table and if results go their way next weekend could elevate us to 8th from 11th.
Next week the 2nd XI are travelling to Pelicans 2nd XI for a 15:00 pushback. Pelicans 2nd XI are currently sat in 5th place with W4 D2 L1 GF20 GA15 Pts14 and who drew with UEA 3-3 this same weekend and lost to this Bury 1st XI side 6-2 in the second game of the season. Possibly another tough game on the cards and one that this Dragons side will be well rehearsed for after a tough run of games so far.
—————————————————————————————————————–
Men's East Hockey League Division 4NE
Norwich Dragons 3s 1-0 North Norfolk 2
In the afternoon sun, Dragons travelled to Gem-of the-Norfolk-coast, Cromer.  North Norfolk 2s were only 3 points behind Dragons so both teams knew it would be a tough game.
It was North Norfolk that started strong, with them pushing the Dragon defence hard.  However, this was a day where Peter DAVISON, James GOODSON, Jon GOODSON and MOM Dim IVES earned their keep.  Every NN attack was blocked, and shots on target were masterfully saved by keeper IVES.
Dragons did get some attacks, but this was definitely a half where Dragons just weren't linking up together yet.
Halftime saw the score still at 0-0.  With the usual Jelly babies substituted for Percy Pigs, the team spoke about a need to pass more, with pace, and win these 50/50 balls, in what was a physical game.
The second half saw Dragons put the pressure on.  Stu KELLY and Rob GOODSON working well together to guard the base of midfield, were getting the ball out and up to the Dragon attackers.  Dragons particularly attacked strong down both sides of the pitch.  Will IVES storming down the left a few times worried the NN defence and was unlucky not to score on one occasion.  John IVES pushing down the right managed to win Dragons a short corner.  A slip to the left from Adam SAYER saw the ball come to striker Adie KEMP.  An accurate strike saw the ball hit the backboard of the NN goal.
NN continued to push and did win a couple more short corners, but the stalwart Dragon defence kept the ball out.  Dragons made more attacks, with some strong play by Oli BROWNE and birthday boy Matt JENKINS, who was unlucky not to score himself.
The clock ticked down and Dragons secured victory.  A hard fought game once again in the heat.  Dragons picking up 3 points moves them to 3rd in the table.  A great team performance.
Further congratulations to Dragon Robert GOODSON and his wife Louise, whose baby daughter was born post-match, allowing her dad to play the full game. 
—————————————————————————————————————–
Men's East League Division 5NE
Norwich Dragons 4s 3-0 Bury 3
Dragons consolidated their position at the top of the table with a hard fought win over a strong Bury team.
A tense first half saw each side create a number of chances, but no goals thanks to solid defending and some good saves from the keepers.
Dragons welcomed back Neil Shorten in defence alongside Dave Pentin, Captain Keating and Phil York-Smith.  Despite the pace of the Bury forwards, Dragons were able to contain them and break down the attacks with some well timed tackles.  Phil Y-S distributed particularly well from the back with his aerial balls causing Bury problems.
In midfield, Rich Moulson, Rob Jenkins and Chris Wilkinson worked hard in the middle, whilst Bradley 'Marathon Man' Howlett was tireless on the wing.  Rohan Kaushal added some stick skills and youthful enthusiasm to the Dragons.
Up front, Robbie Whiting and Andy Cross worked hard and got in some great positions, but couldn't quite find the goal that Dragons deserved.
Encouraging half time team talks from Moulson and Y-S helped Dragons maintain their momentum into the second half.
Dragons continued to create chances and midway through the second half Robbie Whiting found Rob Jenkins on the top of the D and the deadlock was broken with a powerful shot on the half volley into the corner.  Moments after taking the lead, Dragons were kept ahead thanks to a fantastic save off the helmet by Giles Brooks.  Despite this anxious moment, the goal changed the tone of the match, with Dragons gaining in confidence and starting to dominate, whilst Bury's lack of substitutes was also a factor.
Garnet 'Supersub' Jones defied injury to come off the bench and score two goals within a few minutes , putting Dragons 3-0 up and ending Bury's hopes of getting anything from the game.
The game was played in a good spirit, helped by consistent and decisive umpiring by Roy Burson and Adie Kemp. 
—————————————————————————————————————–
Men's East League Division 6NE
Norwich Dragons 5s 1-6 Felixstowe 3
—————————————————————————————————————–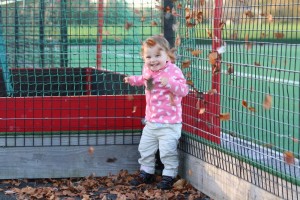 Men's East League Division 7NE
Norwich Dragons 6s 1:6 Dereham 5
An ever changing Men's 6th team welcomed more new faces this week with Robbie Bell, Pete Thomas, Ben Dures, Owain Hall and Max Laming making their first appearances. We were given little time to settle as Dereham attacked from the start and quickly showed that they would be quick and skillful. Despite some resolute defending and a very uncharacteristic goal line clearance from Robert Coyle (Butts would be proud), Dereham grabbed two early goals. James Hansell and Steven Trivett were kept very busy at the back but repelled attack after attack. The pressure continued and Robbie Whiting was called on time and again to make some stunning saves. An unfortunate miscalculation and some quick play from Dereham led to a third just before the break.
Dargons started the second half energetically and were immediately more attacking. Josh Bingham released some early passes to cut out the strong Dereham midfield and allow us to go forward. Hansell, Thomas and Dures worked tirelessly in the middle and Rob Lee, Pedro Goss and Rick Stuart-Sheppard made use of the rare attacks to create some better chances.Dereham were particularly dangerous on the break and despite another excellent goal line stop, this time from Mike Banham and some amazing Whiting saves from short corner flicks, 3 more goals followed.Not to be deterred, Dragons continued to attack and create chances. A short corner gave Mike Banham the opportunity to pull one back and ruin Dereham's clean sheet. Robbie Whiting ensured that the scoreline remained respectable and was a deserved man of the Match. An enjoyable game but one in which we were always chasing an impressive Dereham side.
Some snaps from the game here.
—————————————————————————————————————–
Empresa Norfolk Boys Development League
Norwich Dragons 1:4 Pelicans (rearranged)
It was a warm, sunny day and every member of the team played really well. There was some outstanding passes, sprinting to the ball, clearance from the D and goals saved. Unfortunately with only 9 players verses 11 in the Pelicans team, the Dragons players were outnumbered!
At the end of the first half the score was 0:2. Refreshed at the start of the second half and playing as a team, Harry Williamson scored after some great midfield passes, starting with a kick straight up the centre of the pitch by Ben Nkrumah. Later on Ben did some great saves, boldly coming out of goal to intercept the ball.
Huck Hempsall pushed forward midfield, dribbling and running down the side of the pitch. Sol Blazer managed to play at least two positions midfield, passing to other players. Angus Blazer sprinted out front after the ball on a number of occasions, helping to line up shots at goal.
George Bowman passed and moved into spaces. Harry Brown and George Wright held the defense steady and Freddie Dixon cleared the ball, hitting the ball confidently, especially the free hits from the D.
—————————————————————————————————————–
Empresa Norfolk Girls Development League
Norwich Dragons: No Fixture