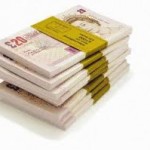 After a few years in moth balls, the Club is reinstating its monthly lottery, the 100+ Club, which gives you a chance to win up to £25 for six months or the £100 annual prize, whilst contributing much needed funds for the Hockey Club to help us continue to grow towards a second pitch and clubhouse.
It really couldn't be easier to take part, buy a number for £10 (no limit on how many numbers) and sit back to wait for the six monthly draws with three cash prizes of £25, £15 and £10. Each monthly draw will take place at Committee Meetings in front of independant adjudicators.
Then at the AGM we will make the Annual Bumper Draw, where the money up for grabs will be £100, £60 and £40.
Prize winners will be contacted following the draw with their prize money being sent by cheque, your purchase of a number can be by cash/cheque/on-line banking and late entries accepted with the cost of entry on a pro-rate basis.
As with all lotteries, we are restricted to over 16s only, although that certainly doesn't prevent parents from entering!
So if you want to be included please simply hand your cash/cheques to your captain or directly to me and send an email to info@norwichdragonshc.co.uk confirming your entry
Any questions please contact Sue Cullum (100+ Club Administrator) via info@norwichdragonshc.co.uk