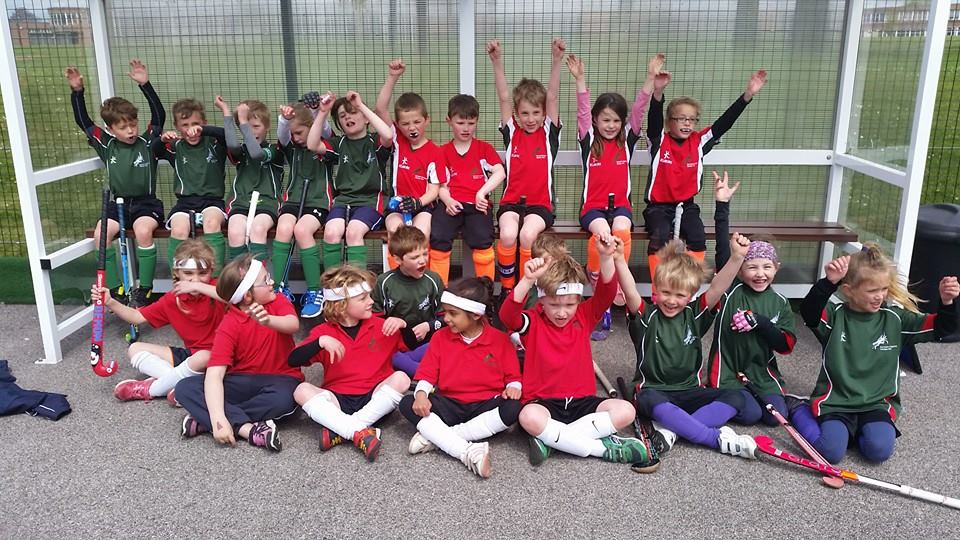 15 teams took part in the annual Norwich Dragons HC Under 8s Tournament at the Den today, playing some great hockey.
Final positions:
1: Spalding
2: Dragons Green
3: City Blue
4: City Yellow
5: Bury St Eds C
6: Bury St Eds B
7: Bury St Eds A
8: Dereham
9: City Pink
10: Dragons Purple
11: Dragons Orange
12: Watton B
13: Watton A
14: City Black
15: Dragons White
Feedback from Bury St Edmunds:
Natalie and Team from Norwich Dragons…
Wow!! what a tournament!! Thank you all so very much for all your hard work both leading up to and today itself. All 3 of our teams from Bury loved it and it has ended our season brilliantly. Great day.
Some tweets from Clubs:
Match report for Dragons teams here.
A few snaps from the day superbly organised by Natalie Beal and her band of merry helpers…..