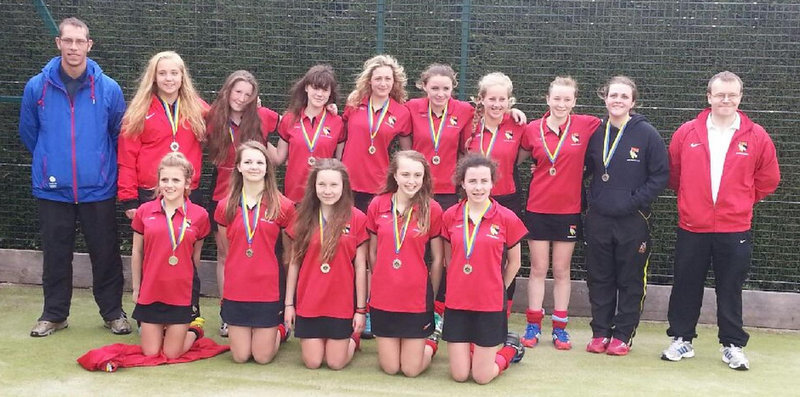 A group of Norwich Dragons Hockey Club under 16 girls have formed the core of the Norfolk u16 County (JAC) Team this season, today's fixtures played at Framlingham College confirmed Norfolk's second place in the event.
Playing today, and in the photo above showing off their medals with their team-mates, were Niamh Lowe-Davies, Pollyanna Watson, Sophie Farrow, Maddie Denman, Sophie Thomas and Olivia Thomas.  Ruth Willmott was unable to make this match, but played her part in the previous fixture.

Well done girls!!
A few more photos here…..