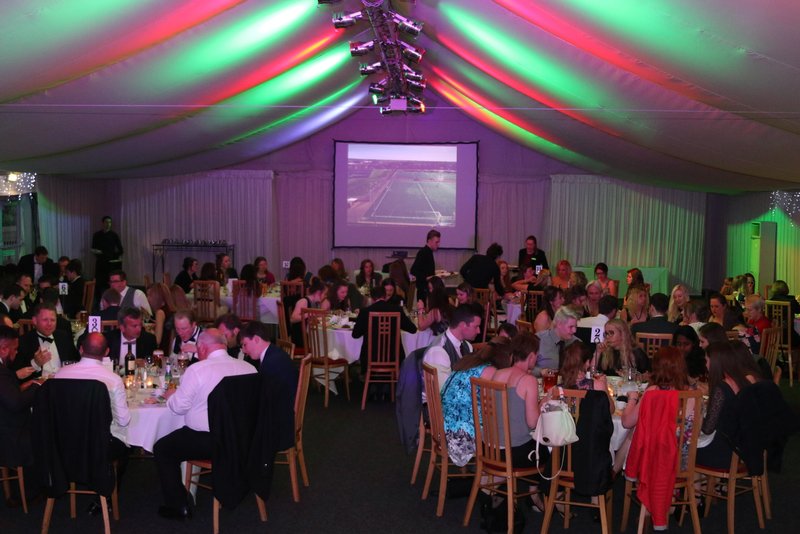 Another fantastic season making history for Norwich Dragons Hockey Club deserves another fantastic evening celebrating being a Dragon. Adult Team Members from across all 14 teams joined together to recognise the successes of the season, applaud each Team's Player of the Season and recognise those that have worked hard across the Club for the benefit of the Club.
A new Award was introduced by President Mike Hardy to recognise the incredible contribution to Club, County and Regional Hockey in a lifetime of commitment to the sport……
NDHC Lifetime Achievement Award
The decision by a highly valued Club Member to step down from her involvement in hockey prompted Mike to introduce the Dragons Lifetime Achievement Award and present it to Hazel Medler.
After many many years devoted to the sport she loves, three seasons ago Hazel stopped playing but continued umpiring, however she has decided to now retire the whistle too!
A standing ovation greeted the presentation of the Award to Hazel.
After the evening of celebration Hazel said "To have so many kind words spoken, regarding my long association with the sport and the club, and to receive a standing ovation was truly humbling."