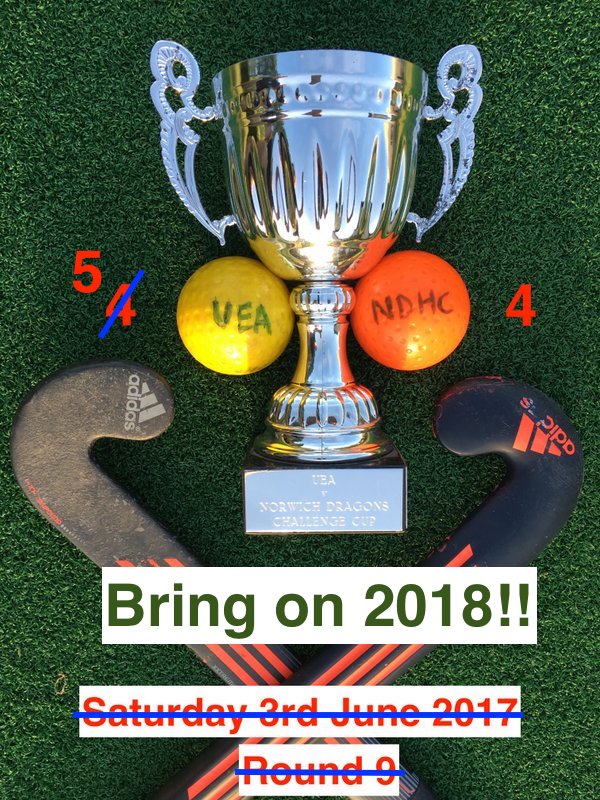 Yes, it was that time of year again when Norwich Dragons and UEA Hockey Clubs play out their annual friendly tournament and things couldn't have been closer with 8 years of competition the overall position was 4:4.
So who came out on top in Round 9? UEA Hockey Club did!
On the Day, UEA were convincing winners at 4 points to 1.
Ladies:
UEA 1&2s 5:2 NDHC 2&3s
UEA 3&4s 2:0 NDHC 6&7s
Men:
UEA 1&2s 3:4 NDHC 1&2s
UEA 3&4s 4:2 NDHC 3-6s
Mixed:
UEA 5:0 NDHC
Latest and previous Tournament photos here.
UEA HC Facebook Album of the event here.